Meet the Skipper. He is baseball. Or at least he used to be. Now he's back trying to connect with today's game and its fans.
One day, one set. Limited budget, tight timeline. We shot everything in a dugout made to look like it's during an MLB game. The Skipper rambles, yells at the umps, watches the jumbotron, and generally acts out while talking in short :05-:15 second clips in which the camera never leaves him.
We filmed dozens of executions for use during major events across the MLB season, other promotions, and holidays.
We chose
Ntropic
to help us throughout the campaign. We ended up with 16 different videos that ran across a variety of digital channels.
My roles in the campaign were:
•  Concepting, scriptwriting 
•  Assisting in location scouting/selection
•  Casting of "Skipper"
•  Art directing on set: dugout, apparel, camera
•  Directing video edits and color grade
•  Build of opening title and motion graphic elements

•  Distribution of video assets into marketing channels

This is (How We) Baseball
To create authentic-feeling and fan-oriented content that brings THIS IS BASEBALL to life, we create assets using real fans we capture at Spring Training/MLB ballparks and with in-house assets (including content from last year's "Sights and Sounds" shoot).
This campaign was executed cross-channel with static and video ads, HTML5, GIFs, and homepage takeovers. I lead video editing and design for all marketing assets.
After a few weeks of running the campaigns, the THIS IS BASEBALL creatives performed best and was the established look through the rest of the MLB season.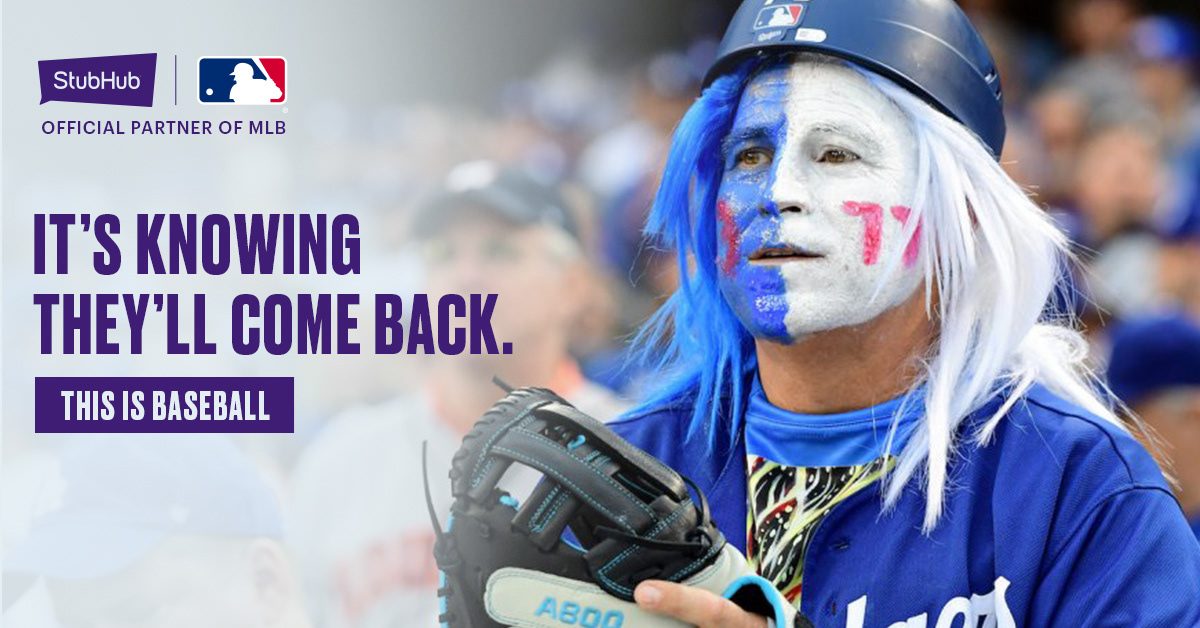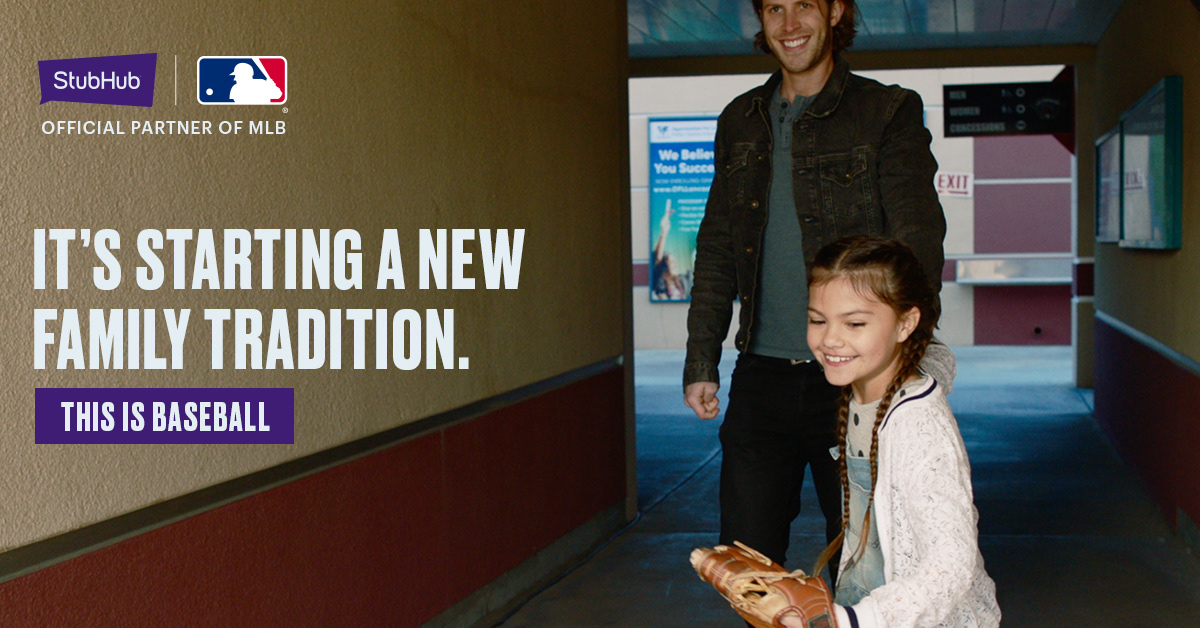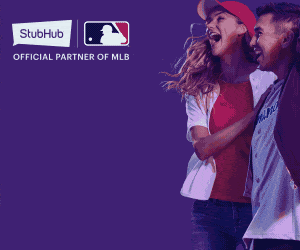 2019 Lollapalooza Experiential Campaign
Last year, for the first time ever, StubHub stood up an incredible activation just a few blocks from the festival entrance at our StubHub Chicago retail location as a place where StubHub buyers could receive VIP Treatment for FREE. The activation was a key component of the Customer Excellence and Loyalty teams' roadmaps as another 2019 proof point to help us better understand the impact of experiences on key metrics like repeat rate.
StubHub locked down a large parking lot just a block from the entrance of the festival. We transformed the empty lot into a desirable relaxation and meeting place.
I was tasked with the marketing and experiential design of the activation. Internally, we ran with the concept of "Oasis" and brought that to life through palm trees, cabanas, tropical drinks, and a sense of rest and relaxation. Glitter stations, swing sets, selfie stations, and bag storage rounded out the experience and created a desirable and necessary stop for all ticket purchasers.

Marketing assets were deployed digitally through CRM and paid social channels as well as physically with OOH ads across the Chicago metro area. 
At the physical location, we had additional marketing collateral displaying more local events, activation information, and StubHub advertising messages. 
With over 4,000 unique visits over four days, the successful activation proved StubHub should continue physical appearances.